Frequently Bought Together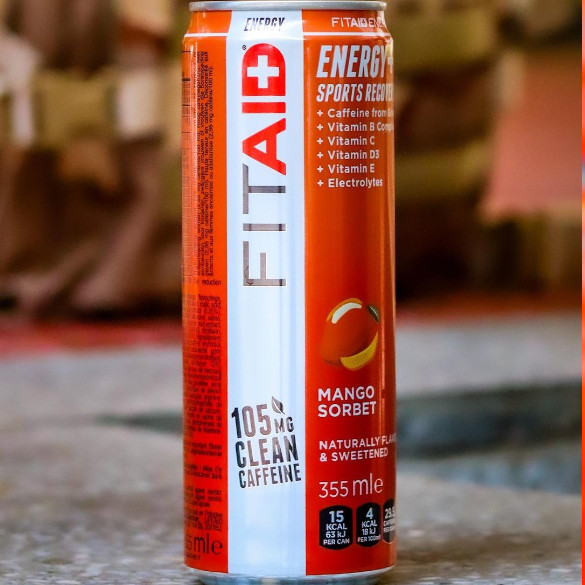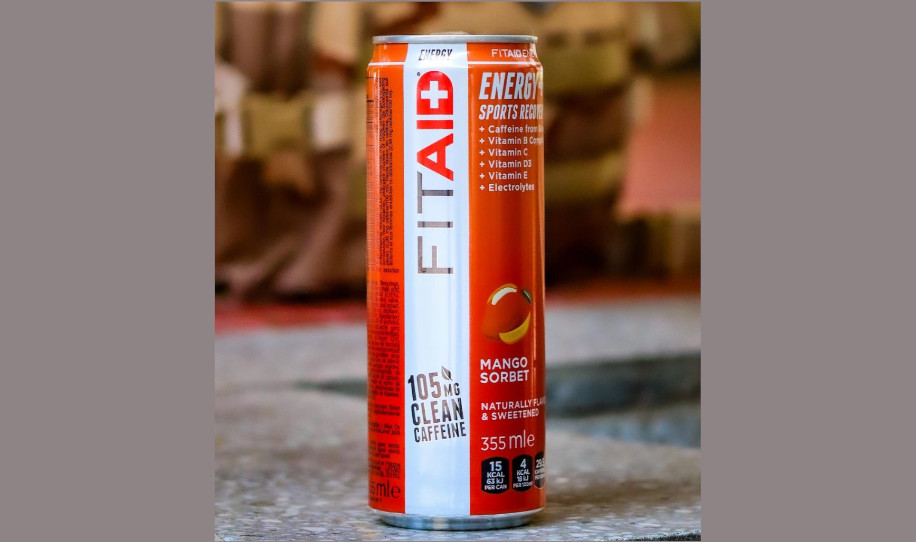 FITAID Energy® Clean Energy + Sports Recovery. The performance energy drink for athletes boosted with 105mg of clean caffeine from green tea. FITAID Energy® Mango Sorbet is the taste of snacking on a freshly picked crisp mango while sunbathing on tropical island.

This NATURALLY sweetened clean energy + sports recovery blends the recovery benefits of BCAAs, Turmeric, Electrolytes, Vitamins, CoQ10, (& more!) All 2 electric flavors of FITAID Energy are Vegan, Non-GMO, Gluten-free, sodium free and naturally flavored and sweetened with only 15 calories and 3 grams of sugar.

No sucralose, no aspartame, no compromises.
All the good stuff
none of the junk
Naturally Sweetened
Two Electric Flavors
Complete Recovery Blend
Only 15 Calories
No Sucralose
No Aspartame
No Plastic
No Fillers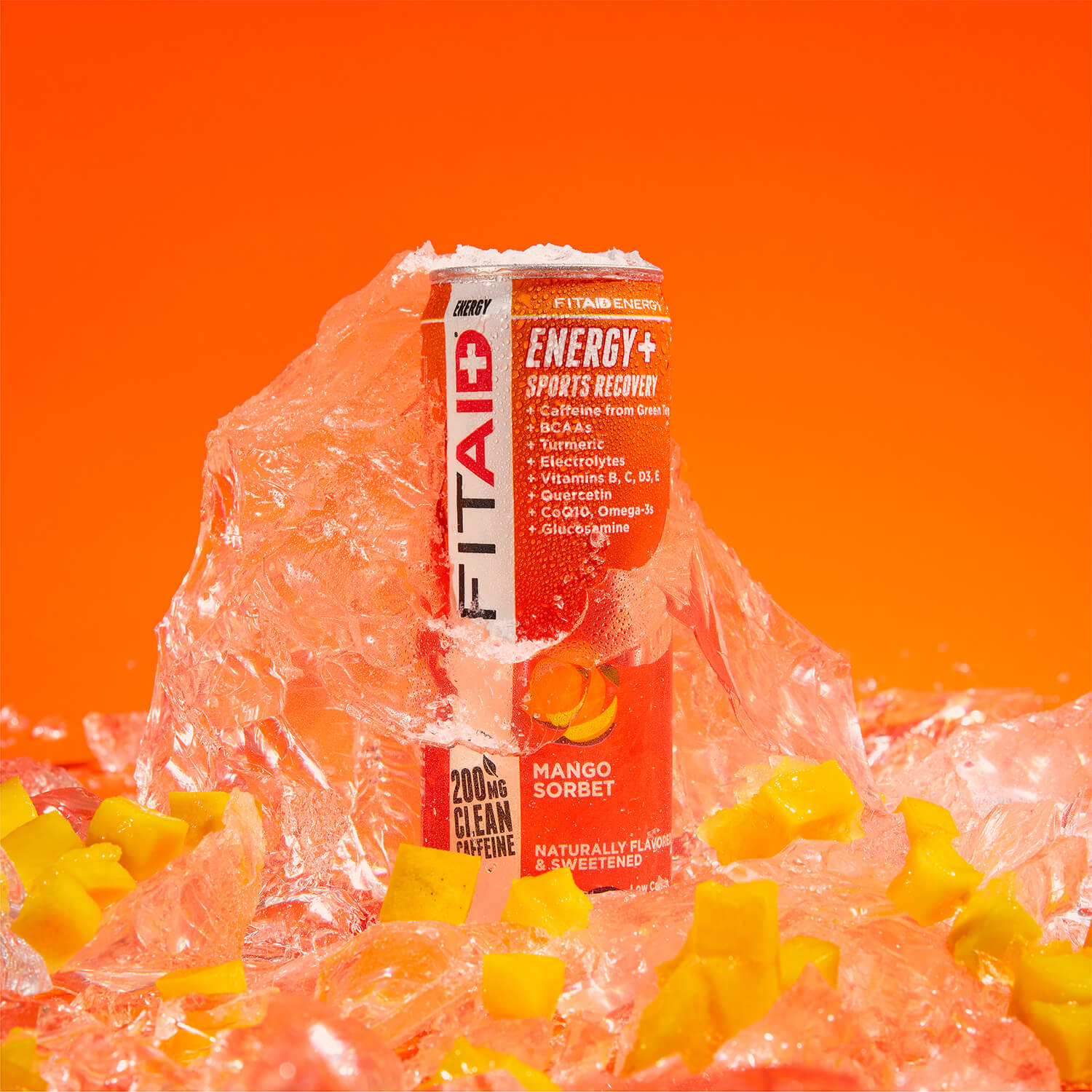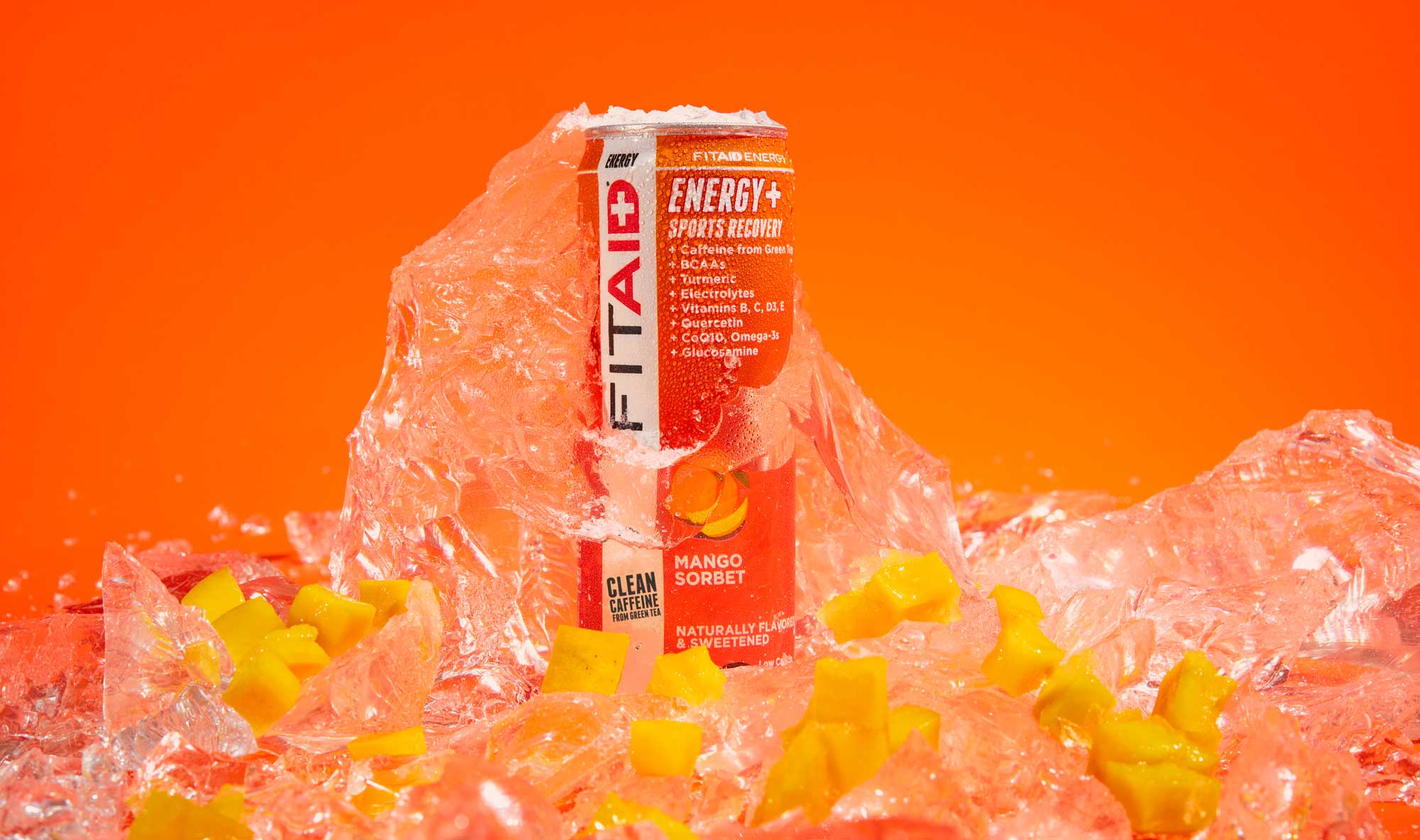 HOW DO WE COMPARE?
Naturally Sweetened

Artificially Sweetened

Artificially Sweetened

Artificially Sweetened

Artificially Sweetened
Caffeine from green tea

Synthetic caffeine

Synthetic caffeine

Synthetic caffeine

Synthetic caffeine