Inside Companies that Get the Purpose-Profit Balance Right
Now more than ever, consumers value companies that hold corporate social responsibility in high regard. We look for companies that are purpose-driven and integrate this purpose into every aspect of their organization. Listen to this podcast to learn about some companies that have a great purpose-profit balance.


The Lines Between Beer, Soda, and Spirits are Blurring as Beverage Companies Seek Sales Growth
A 130% increase in ready-to-drink alcoholic seltzer beverages has compelled industry giants like Coca-Cola and Pepsi Co to enter the alcoholic beverage market as well. New kinds of hard seltzers seem to be released every week, such as Hard Mountain Dew or Topo Chico Hard Seltzers. Read on to see what this could mean for the competitive environment of the alcoholic beverage industry.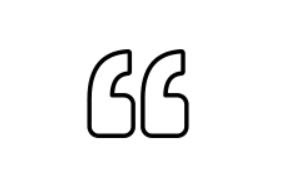 "I failed my way to success."
- Thomas Edison


The Purpose Driven Organization: Five Things Purpose Pundits May Be Getting Wrong
As the term purpose-driven seems to popping up more and more frequently, one might wonder why this switch from profit to purpose is happening now and what it really means. Purpose is not new, and it is not the enemy of profit. Check out this article to see some common misconceptions about purpose-driven business.


Setting the Table: The Transforming Power of Hospitality in Business
When running a business, your customers are everything. You care about their wants and concerns, placing the focus of your brand on solving for their needs. This book by Danny Meyer, while highlighting the restaurant industry, emphasizes the importance of hospitality and customer satisfaction in any business.